For any typical practice, medical billing is most likely a difficult, complicated and frustrating procedure with ample room for error. The paperwork needed for a successful practice can become overwhelming without appropriate assistance. Medical professionals either form a team to deal with billing issues or delegate tasks to medical billing firms. These issues apply to traditional medical practices for mental health services, but the bureaucratic requirements are typically more severe and difficult to manage when it comes to the latter.  
Insurance companies decide how mental health medical billing services are offered and the frequency at which they are submitted. As an example, the restriction on therapy hours can create an economic ceiling that doctors who conduct ear exams or x-rays do not have to face. This can seriously limit the scope of practice. A case study can help. It was discovered a few years back that pediatricians were allowed to bill up to 10 billing codes for medical appointments and medical visits but only one legend for visits to a behavioral health professional.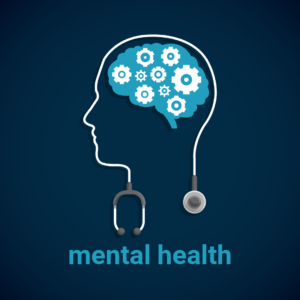 Mental health professionals are also working with less staff. They are leaving a lot more money to the side due to their inability to manage all their billing requirements efficiently. Some estimates suggest that over 80 percent of the cash owed to mental health providers by insurance companies remains uncollected. When you look at these numbers, it makes sense that mental health and behavioral health billing requirements are contracted out more often than before nowadays. 
The Value of a Simpler Billing Process 
There are many ways to simplify the billing process for medical billing firms that can benefit mental and medical health practices. Most practitioners realize that having an effective billing system results in increased time spent with patients and expanding the practice. However, the billing process is more straightforward and can prevent insurance companies from refusing a medical claim. Some estimates suggest that as much as 80 percent of medical bills contain some error. Even the most minor mistakes could cause an account to be rejected. 
Insurance Companies Look at Mental Health Differently 
The way that insurance companies and patients look at mental health is very different from the way they view more traditional medical procedures. Costs and expectations are significantly additional in both. The differences date back to the past and could be rooted in the present society. This is why some billing solutions like preferred billing, utterly distinct from the medical field, have emerged to deal with specific issues special to the rapidly growing mental health field. 
Today, an individual practitioner is often overwhelmed by the necessity to stay current on the latest billing codes, insurance companies' specific requirements, and ever-changing rules. This can result in delayed billing opportunities, paper errors, and wasted work hours. Considering the need to monitor non-paid claims and refiling demands, it's nearly impossible for one individual to function efficiently. It's cheaper to outsource this work at the beginning. 
The particular rules and financial demands create medical billing of mental health services very different from the general medical billing system.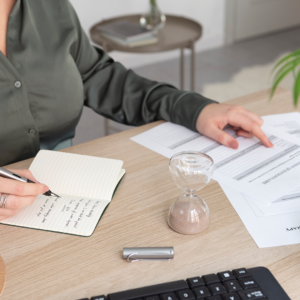 Mental and behavioral health claims are not approved about 85% of the time. This can be due to many reasons, but most fall within specific groups. 
As mentioned before, not handling these problems can result in significant expenses for a clinic in reimbursements. 
* Constantly Changing Rules and Billing Methods 
Insurance policies are constantly changing and, eventually, they all end up expiring. If a clinic doesn't examine these issues, they may quickly be forced to manage an overwhelming amount of paperwork. Additionally, medical and mental health professionals typically are only informed at the last minute of any changes to insurance or issues. 
To make matters more confusing, the rules that dictate how this all has to work are constantly changing. Failure to stay on top of these developments quickly leads to problems when issues arise. 
It is important to double or triple-check all mental and behavioral health insurance billing information before a visit. Be sure to stay up-to-date on current procedures for filing and regulations. 
* Concerns of staff 
Costs are a significant issue for the mental and behavioral health clinics. This could lead to inadequate staffing, typically within the administration department (for apparent reasons). The reduction in costs for regulatory work could result in overloading your other staff, and reduce morale. This can also increase the rate of turnover. The psychiatry and behavioral health medical billing services are commonly employed instead of hiring full-time employees. Outsourcing billing to a specialist drastically reduces the risk of missed payments or rejected claims, as well as incorrect coding issues. 
Conclusion: 
It is essential to distinguish between mental and behavioral health. However, we can also use behavioral health to refer to mental health. Behavioral health examines how people's behaviors affect their mental and physical health. This makes a significant difference in mental and behavioral health. Hope the above content helps you to know the difference between behavioral health and medical billing.