Mental health care providers are essential to ensure emotional wellbeing. The services and coverings offered by the providers span several critical elements to ensure a smooth and efficient process. However, mental health billing for psychologists is often a hindrance to the treatment procedure if there are lapses on the part of the billing system. This might result in incorrect or inadequate documentation and issues with pre-authorization. A few issues and myriad other factors could make it difficult for mental health professionals to manage their practices effectively. A considerable amount of time and effort goes into submitting a claim for healthcare billing. This eats away at the time of doctors. Knowing more about mental health billing guidelines can allow you to focus your time and energy on your patients and less on the problematic issues. Glance at this information below on mental health billing guidelines for beginners.
Types of Covered Mental Health Billing Services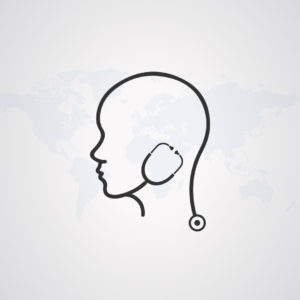 Knowing the different types of mental health billing services is essential. For example, specific insurance plans will only cover services for psychological states provided by particular providers, such as psychiatrists, clinical psychologists, and social specialists. Additionally, some independent mental healthcare professionals can only diagnose a patient with a mental disease since insurance does not provide the treatment.
If you're within the private health sector, treatment for mental illness will most likely be insured. This is usually counselling, which may include the general type of:
Family medical psychotherapy: When a loved one suffers from a particular condition or diagnosis or has other psychological concerns, close family members and caregivers are offered therapy sessions to understand the condition and ways to care for the person.

Group psychotherapy: Patients are chosen in groups to receive treatment with a collaborative approach to varied behaviour patterns. They need to be insured through medical insurance if their conditions are to be treated.
Therapeutic services deal with patients individually. This therapy might treat behaviour patterns or emotional issues such as stress during exams, suicidal thoughts, depression & more.

Diagnostic review of psychiatric disorders, also called a psychiatric diagnostic interview; the psychological state service takes a patient's medical and mental health history. The provider can also request that the patient examine their mental health and assess their readiness and capacity to respond to treatment.
Mental Health Billing Codes
Mental Health Billing Codes help medical professionals to determine different diagnosis, treatments, or procedures given to patients. Coding for diagnosis is recorded to help classify various diagnosis or mental disorders in therapy. These codes are vital to the method of billing insurance. Insurance companies need to verify that the patient can provide a precise diagnosis that's medically required and is eligible for medical insurance for mental illness.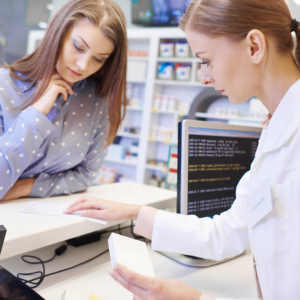 They are also called ICD codes and are part of the International Classification of Diseases, which is the code that must be used to bill patients. They contain guidelines for psychological state conditions and conditions related to psychotherapy use.
ICD codes were developed through WHO. World Health Organization (WHO) will also be used to detect associated health issues and can be employed along with CPT codes to mental health bill insurance.
For services associated with mental health, such as psychotherapy, there are some standard diagnostic codes, for example:
F32.1 Major clinical depression, single episode, mild
F32.1 Major clinical depression, single episode, moderate
F41.9 Disorder of hysteria, not specified
F41.1 Disorder of general anxiety
F41.1 Disorder of general anxiety
F42 Obsessive-compulsive disorder
F32.1 Panic and mental disorder
A list of code numbers mental health professionals must be aware of is crucial to be able to invoice services. If, for instance, a therapist or psychiatrist commits a mistake in their documentation and records the incorrect code, the patient won't receive appropriate treatment. Furthermore, it'll be a lengthy and time-consuming task to rectify the error and ensure that the patient gets the correct diagnosis code for billing insurance and other billing of mental health services.
Conclusion:
Ensuring every aspect of mental health care billing isn't an easy task. With Preferred Billing, it'll be possible to get precise paperwork, thus enabling you to give your patients the required time. We provide a solution to the various complexities of the healthcare industry that could make your work easier. The top popular biller is the leading mental Insurance field and it's compatible with all areas of clinical practice.