It is challenging to file insurance claims for psychological and behavioral services provided to patients. From the kind of services offered to the pre-authorization required and the person who manages the paperwork, you're at a disadvantage over other health specialists if you do not have a robust claims service in place. If you've struggled to ensure that claims are honored, don't fret — you're not the only one. There are a number of options you can take to improve your rate of approval.
What is the reason that Mental Health Billing is So Expensive?
Counselors and psychiatrists can provide services in a distinct approach to other health professionals. Insurance companies set guidelines for how long these procedures are expected to take, as well as the number of sessions that sessions are scheduled each day. This makes it very difficult for mental healthcare professionals to ensure that their treatments are effective and in line with the right billing strategy.
The distinctions between mental health billing services and medical Billing are made more apparent by budgets for offices. Counselors operating private practices usually manage their Billing to save operating expenses. With a staff member who stays up-to-date regarding mental health billing codes, each insurance company's latest rules and billing practices will increase the rate of rejection.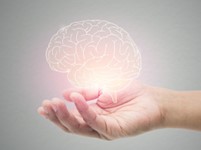 For the insurance claim process to get promptly completed, the claimant must
Utilize the appropriate billing format for the insurance company of the patient.
You must file within the period allowed in the plan.
Use the correct code for the treatment you are receiving.
Limit the total amount of your bill to the amount allowed by the insurance policy of your patient.
Include the correct amount of the policy on your claim.
Pre-approval is given for treatment procedures that are required under an insurance policy.
Send the claim to the proper address.
There are fewer risks in medical Billing as compared to the mental health billing.
Most threatening billing issues for Mental Health Practitioners
On average most of all claims for mental and behavioral health are accepted. To increase your approval rates, here are several strategies to use:
Check the insurance coverage of your patients before each visit. The policies change and the coverage ceases. If we do not try to keep current, we're often first to learn about an error in Billing.
Be up-to-date about the most popular filing methods used by each company. Paper and filing via fax are on the departure, as more and more companies are shifting to online and email filing solutions. The problem is that insurance firms will not notify you about changes to their billing procedures. It's your responsibility to inquire.
Make cash-free payments easy for patients with low-quality insurance or no coverage. Several clinics have quit trying to work with insurance providers in total. If you decide to join a network, it depends on the policy of pre-approval as well as the limits they'll be able to pay. Many patients are expecting to pay for their insurance, so it might be beneficial to provide sliding-scale or deferred payment options instead.
It is also possible to seek assistance from behavioral and mental health billing experts like preferred Billing. Eliminate the stress and risk associated with the complexities of insurance claims.
Conclusion
One of the most significant advantages of using Preferred Billing LLC to handle the back office, is that we seamlessly integrate into the workflows and processes you already have. Most likely, you already have an established billing system. Our software is designed to enhance your processes and provide you / your employees with the tools to perform their work quicker and more effectively.